Police have begun their investigation into the death of 22-year old, Timothy Brockhurst, who died whilst attending V-festival on the weekend. 
The alert was raised when friends discovered the unresponsive body of the man in a tent on the Staffordshire site. An on-site doctor pronounced the mans death at 1am on Sunday morning.
A post-mortem is expected to take place early next week, however Police are treating the case as "not suspicious".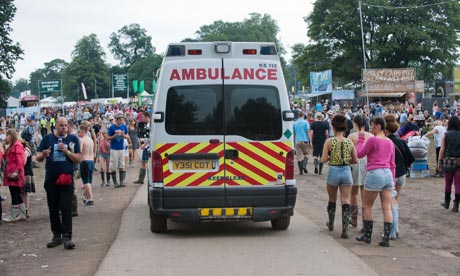 Police claim the death of Timothy Brockhurst, 22, to be "unexplained".
In an attempt to discover the fate of the "unexplained" incident, Police have cordoned off the area where the tent was and are taking statements from friends.
A spokesperson from V-festival released a statement explaining, "We are all very saddened by this tragic incident, and we want to extend our deepest sympathies to the family of this young man. Our team worked throughout the night to support those affected at the festival site and we want to thank everyone for their co-operation and support during the incident."
UPDATE:28/08/12
Another death has marred this years festival after Rhiannon Morris, 27 collapsed during Saturday and was air lifted to hospital where she later passed away. The police are not treating her death as suspicious and have stated that there was "no suggestion of any drug involvement".